BECOME YOUR OWN BALLOON BOSS

LEARN ALL MY TIPS & TRICKS

BALLOON DECOR WORKSHOPS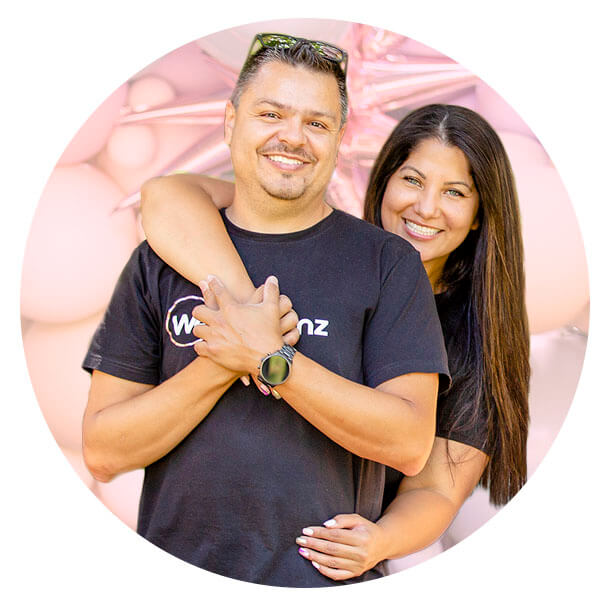 There are two main reasons that brought you here:
You recently started, or you are thinking of starting your own balloon business
OR you're ready to take your existing business to the next level.
In either case, Congratulations! This is the most amazing, rewarding and fulfilling journey. It can be a bumpy one but not for you because we are here to help you!   
Over the last year we've had the honour of helping hundreds of balloon artist to build the foundation to create balloon masterpieces that have enable them to grow their businesses.  Now is your turn! 
Become your own BALLOON BOSS!
No products were found matching your selection.
Hi there, I just wanted to take time out to show my appreciation to your seminar on Thursday. I was having a hard time with communications to my clients when it comes to balloons. I had a bit of u derstanding about pricing but your class gave me the extra confidence needed. My biggest issue was when clients would ask me for a lower price, I used to tell them "u fortunately we cannot offer a lower price etc etc" Now after the class I am using the technique to say "what we can do is offer this this this for an additional x amount of dollars" And for the last few days I have had tremendous results now with my clients and there inquiries ! THANK YOU ALEX I truely do appreciate all of the help !

❤️❤️❤️ your are great , keeps teaching , keep inspiring and keep being you ❤️❤️❤️
Before tribe I didn't feel like I knew much when it came to the business side ( how to grow my social media, collabs, pricing...etc) . With Alex's expertise And amazing advice I am now more comfortable then ever. Every class, there was a valuable lesson learned. She was always a message away for a any advice or feedback. I am very grateful for Tribe and Alex. Thank you Alex for putting your heart and soul in every class. ♥️
No products were found matching your selection.
Interested in our Live or 1 on 1 Sessions? Or maybe you just want to book a coaching call to pick our brains...We've got you covered!
Join today to be notified when we launch new Workshops and for exclusive promotions!